Puppy Deposit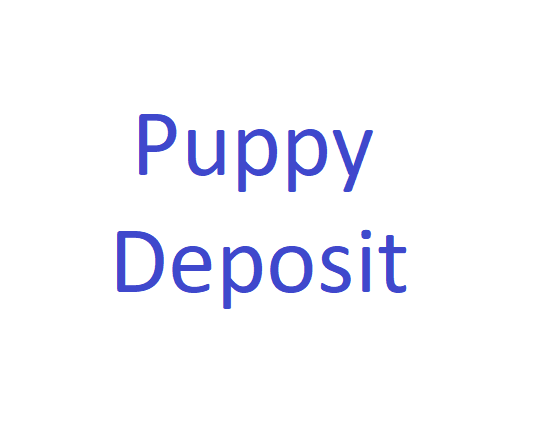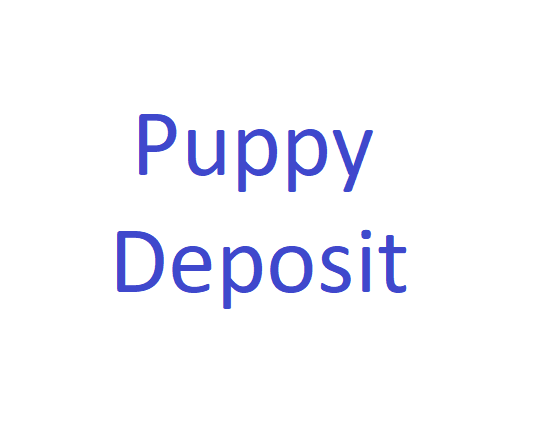 Puppy Deposit
DEPOSIT (Surety of Action Deposit) in the amount of $500 ($530 after tax) is required to hold this Puppy for the Buyer until date of delivery.
An extra $16 fee is charged if paid online due to processing fees from Visa, MasterCard, or Paypal equaling $546.
There are no refunds on deposits, unless otherwise agreed here in writing. This deposit signifies the intent on the part of the Buyer to follow through with the purchase of this Puppy. The deposit is transferable (for up to 2 years) to other litters if the Buyer changes their mind for any reason. If no puppy is purchased after 2 years, then the deposit is forfeited to the Seller.
The Seller reserves the right to void this transaction and refund the deposit if we learn of any reason why Buyer might not be suitable for the puppy –( i.e. Buyer is found to be an animal abuser, violent person, representative of a Pet Store, representative of a pharmaceutical research laboratory, etc.).